LEARN GREENHOUSE GAS ACCOUNTING IN 30 HOURS
Train Yourself For One Of The Top 3 Skill Requirements In Sustainability Space.
Invitation Price at Rs.4999*

Who Can Register For This Program?
Career Aspirants in ESG and Sustainability Space
ESG & Sustainability Professionals
ESG & Sustainability Enthusiasts
Institutions Setting Up GHG Accounting Courses
Industry Myths…Here Is What You Will Be Able To Do!
Meet Your Subject Matter Expert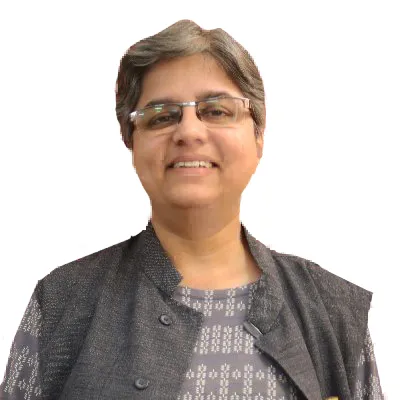 "Hi There,
I'm Dr. Priyadarshini Karve, a Climate Scientist, researcher and educator with over 20 years of experience in the fields of climate change and environmental sustainability and Your Subject Matter Expert.
Climate change is a pressing issue that affects us all. The consequences of rising temperatures, sea levels, and extreme weather events can be devastating for our planet and its inhabitants all life on planet earth including humans. That's why it's crucial that we take action now to mitigate its effects.
I've dedicated my career to finding solutions to the challenges posed by climate change through academic research in the space of sustainable urbanization and waste management, promoting environmentally sustainable energy and lifestyle products and devising a personal carbon footprint analyzer assessment tool for urban households.
I believe that by working together, we can mitigate the effects of climate change and create a more sustainable future for generations to come. That's why I'm dedicated to educating and inspiring others to take action and make a positive impact on the environment.
In collaboration with Climatora, I've designed this course which can upskill any individual who wants to work in the ESG & Sustainability Industry. Let's learn and work together to make a difference".